BDSM Architecture: Taking Back Taboos
For couple Edgaras and Sally, what started as an underground passion project on Etsy has turned into a groundbreaking small business. With customer obsession at the focal point, the Lithuanian-based entrepreneurs are providing a much-needed space in the market for adults to purchase high-quality fetish furniture. At the same time, they're trying to reach like-minded communities while breaking down the stigma attached to BDSM culture.
Sally and Edgaras began their passion project in 2016 on Etsy, selling fetish furniture and accessories to like-minded couples wanting to bring safe and sophisticated BDSM items into their homes without stigma. After identifying the need to increase brand representation and more easily connect with the international clientele, they launched BDSM Architecture – an online store Hostinger is proud to have hosted from day one.
Sally and Edgaras are now on their way to becoming guiding voices in Lithuania's BDSM scene, while offering high-class goods worldwide via their website.
At the time of conception, there was a gap in the market for affordable, high-quality fetish furniture. Most of the available equipment the couple found was made in China, prone to breaking, and didn't look nice. "It's ironic when something that should restrain you breaks after the first try," Sally laughs.
Added to this, the social taboo surrounding BDSM in the couple's native Lithuania, where they are based, is still strong. So they decided to try for themselves and built their first bench and cross to use and enjoy.
Ideas Flourishing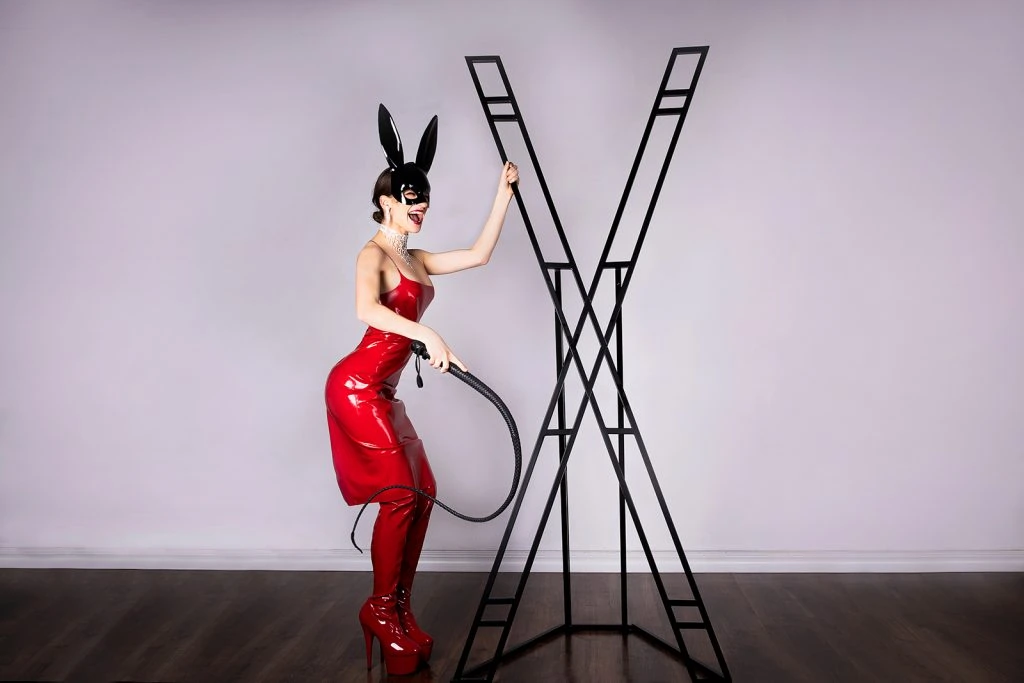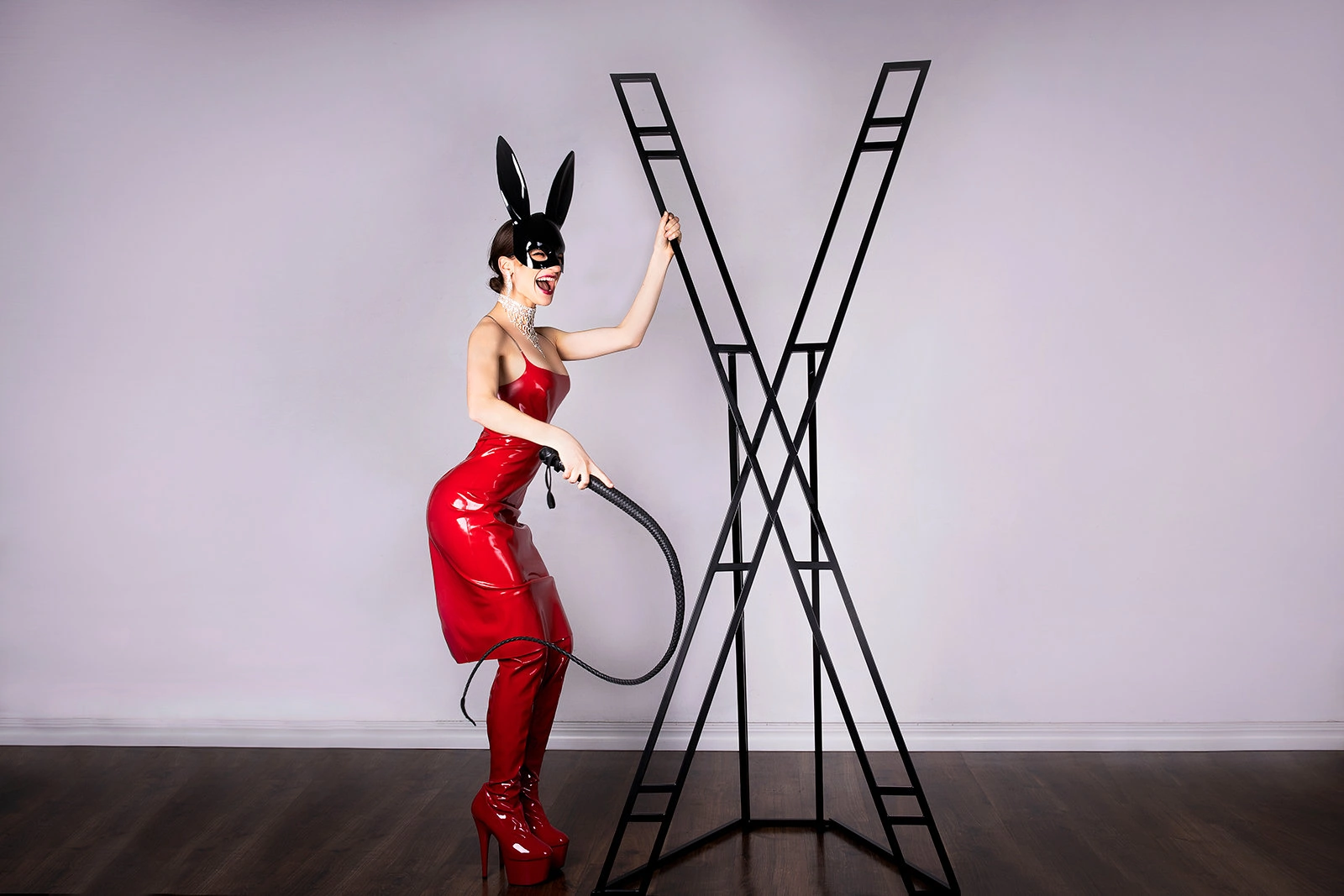 Those initial pieces of furniture led to the couple pitching the concept to the wider BDSM community – through this organic dialogue emerged BDSM Architecture. Now the couple's passion has become a viable, successful business and their main source of income.
The concept of BDSM Architecture perfectly balances the couple's skillset: Edgaras has a background in engineering, so he comes up with the blueprints and initial designs, and Sally used to work in entertainment and event organization, so at the right moment she can jump on board with a precise marketing plan.
Representation and Recognition
In 2018, representation became fundamental for BDSM Architecture's positioning and business development. As a Lithuanian company moving in global spheres – most of BDSM Architecture's clients are foreign, they needed servers that would make geographical sense – Hostinger was the obvious choice from the beginning..
Edgar and Sally are the sole employees of BDSM Architecture. Sally runs a tailor-made style of communication with clients predominantly through email. This allows the intimate subject matter to be handled with delicacy and sensitivity. Trusted freelancers collaborate with the couple's versatile operations depending on the project.
In six years, things have moved from strength to strength. BDSM Architecture is now focusing on building a factory locally in Lithuania where they are located. This has been made possible through the awarding of an EU grant.
Historically, gaining EU or government funding for a BDSM business in a socially (and sexually) conservative part of the world would be seen as unfounded. That said, the couple were honest about what the business represented and didn't refuse. "We didn't hide anything and even sent the pictures of our products. It's a big achievement that our business was treated like any other," Sally says.
The grant is a huge step forward, both for BDSM Architecture as a business and for the important educational and community-based work surrounding BDSM awareness that the couple is actively involved in within Lithuania.
Art in The Architecture
The production of each item has several stages – it starts with the initial idea for the project (this can be the couple's original concept or a client request). The designer then prepares the blueprints and a prototype is welded. Production then begins followed by testing and distribution.
This bespoke process is a part of BDSM Architecture's fantasy fulfillment ethos. To provide a high-end product, the customer's psychology has to be understood. For people who may have felt misunderstood and on the outside of society at one point, BDSM Architecture enables their right to empowerment.
The audience is key to BDSM Architecture's operation. It's made up of self-assured, sophisticated adults confident in their sexuality. Sally reveals that 60% of their customers are from the USA and Canada, and the rest come from Western Europe.
There's also a supply and demand from sex shops, party organizers, and nightclub owners. BDSM Architecture has even participated in set design, supplying cages for FBI: Most Wanted, a CBS series.
Education, Collaboration, Release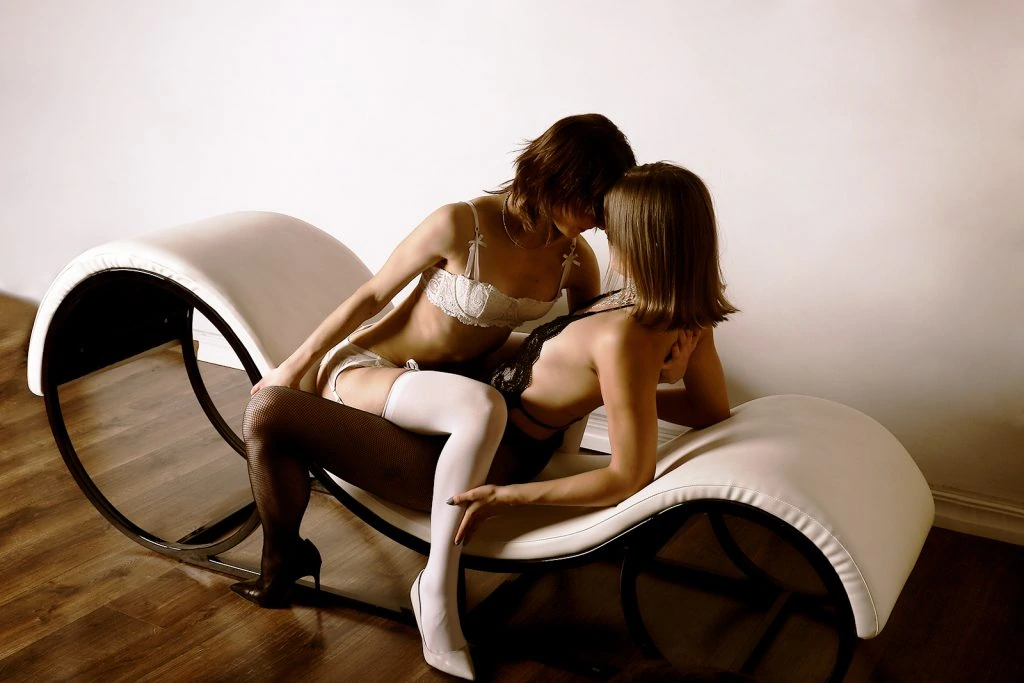 For Sally, BDSM is a way to spice up life. For others, it might be the main basis for a personal relationship.
"Fetishes are extremely intimate and individual, so every piece of our furniture can be customized. It happens that we don't have the specific fetish that a customer does, but at all times we try to find a way to produce a product that matches their needs as long as it's safe and comfortable."
The social demonization of fetishes changes dramatically depending on location. Currently, BDSM Architecture is contributing to the Lithuanian market by providing educational sessions and seminars to eradicate the social stigma associated with BDSM, helping people become unafraid and open to nonconforming sexualities.
This approach is not only a strong position allowing a small business like BDSM Architecture to flourish through connections, community, and conversation, but it also shows the true passion and understanding the couple has in the engagement and dialogue of BDSM as an important social discussion.
Movers and Shakers
The couple stands as a new generation unafraid to have difficult conversations that are uncomfortable and push boundaries never before broken. It's hard to stress what a task the couple had on them when pushing BDSM Architecture out into the market and holding the social dialogue in Lithuania.
And they've been busy extending the message of BDSM Architecture and sexual freedom outwards: they've done educational workshops at Yaga Gathering and have partnered with Aktő Galerija, where the couple organizes monthly BDSM workshops.
BDSM culture has a long history with the underground dance music culture moving back to the gay rights movement, and its party scene is gaining traction in Lithuania. BDSM Architecture has partnered with the parties Pakilimas, a rave held at secret locations, and Elastica, another under-the-radar destination.
Having closely linked their business to different aspects of the arts and educational sectors, BDSM Architecture is participating in an exciting cross-pollination of underground social and sexual ideas in Lithuania. They're making space for these important conversations to become normalized and visible.
Moving Forward, Freely For All
In 2022 the BDSM topic is still outwardly taboo in Lithuania, but in 2016, it was even more difficult to talk about. The couple looks back at the time of their business' origins: "If we were starting over, we'd know to doubt less and to go for quicker solutions. We would be braver going after our goals."
Looking outwards, BDSM Architecture is developing both their business and the market, continuing the stride for home growth and invention – inspiring a new generation of the BDSM community to connect and create.