Create Websites on a Smartphone With Hostinger Website Builder
Tuesday September 19, 2023
It only takes a few clicks to create a website with Hostinger Website Builder, even if you are a beginner with no coding skills.
Now, the builder is even more accessible and easy to use – you can create, edit, publish, and maintain websites using your mobile device.
We have revamped the user interface (UI) and improved the main and most popular controls to be more intuitive and mobile-friendly. With these updates, Hostinger Website Builder looks and feels like a smartphone app.
How to Use Mobile Editor
Mobile Editor feels like an app, but you don't need to download or install anything. You can use it the same way you'd use our desktop editor but with a smartphone instead:
Log in to Hostinger. If you're not a user, purchase any web hosting or cloud hosting plan to get started.
Select the three lines at the top right corner and tap Websites.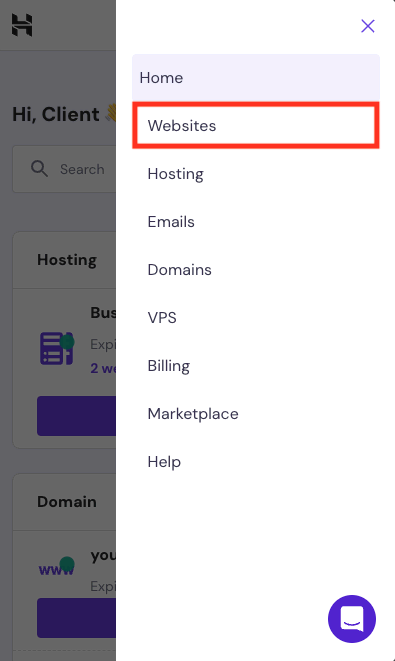 To edit a website built with Hostinger Website Builder, select Edit Website below the website's name.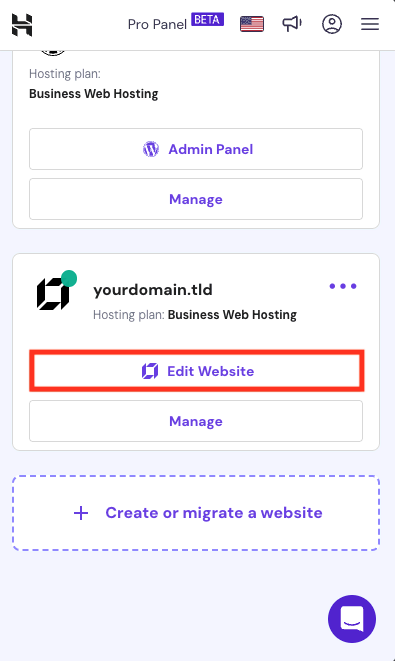 To create a new website, tap Create or migrate a website.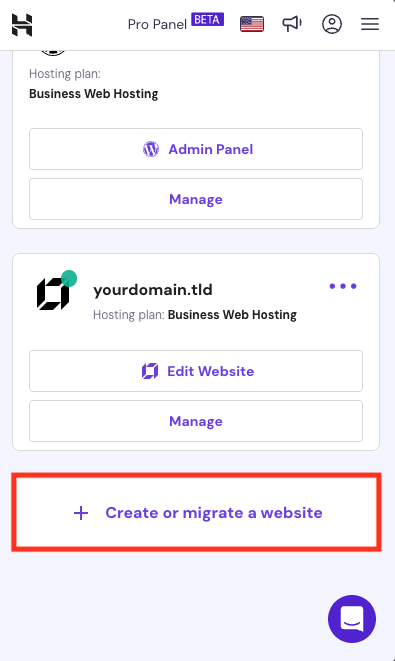 Follow the steps and choose Hostinger Builder with AI.
After choosing your domain, you will be redirected to Hostinger Website Builder.
Like the desktop version, begin by answering three simple questions, and AI will generate your personalized website. Alternatively, use one of our 150 designer-made templates. Either way, you can edit and customize the website to your liking.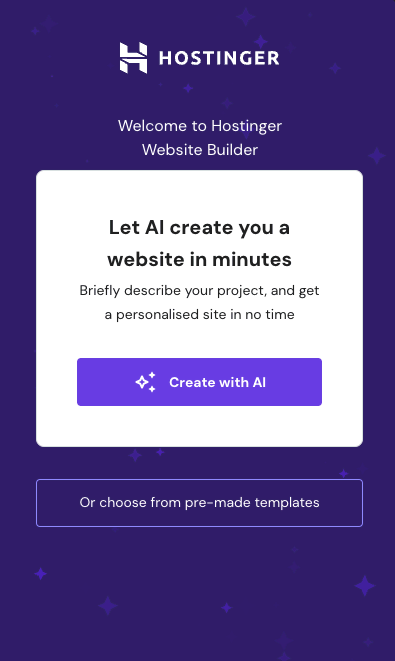 Features Available in Mobile Editor
The updated Mobile Editor has all the essential website creation and editing features:
Find your site dashboard settings in the Sidebar menu on the top left corner.
Move, resize, and edit website elements and sections. Drag and drop them or use the arrow buttons.
Access site editing features in the Action menu in the bottom right corner.
Add new elements, including text boxes, buttons and icons, images, videos, contact forms, and maps.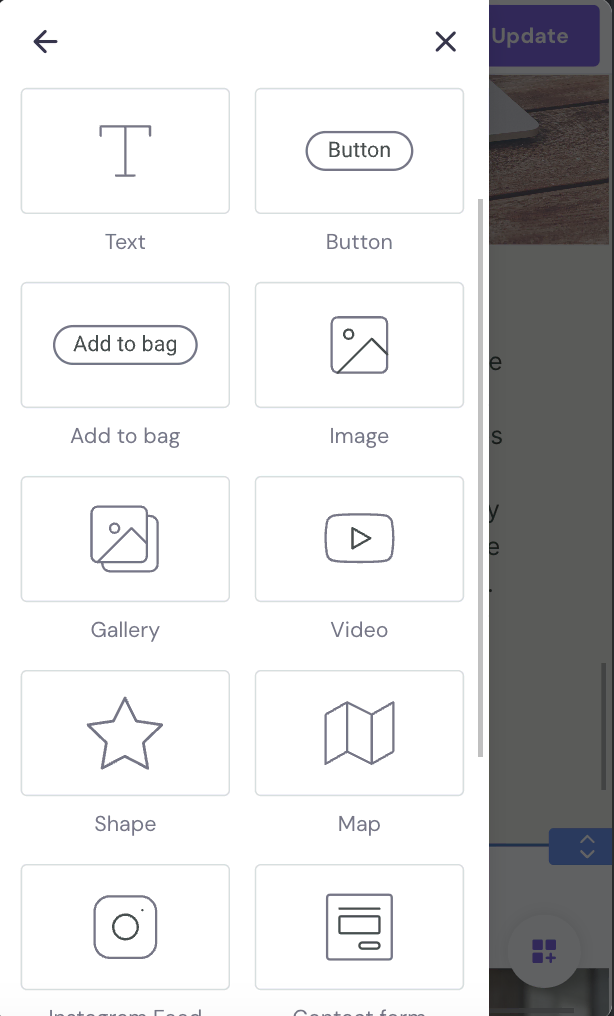 Manage page and site navigation.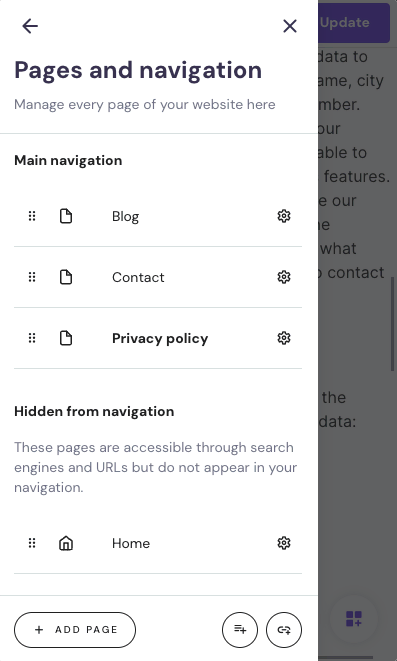 Change website style, including colors, fonts, buttons, and animations.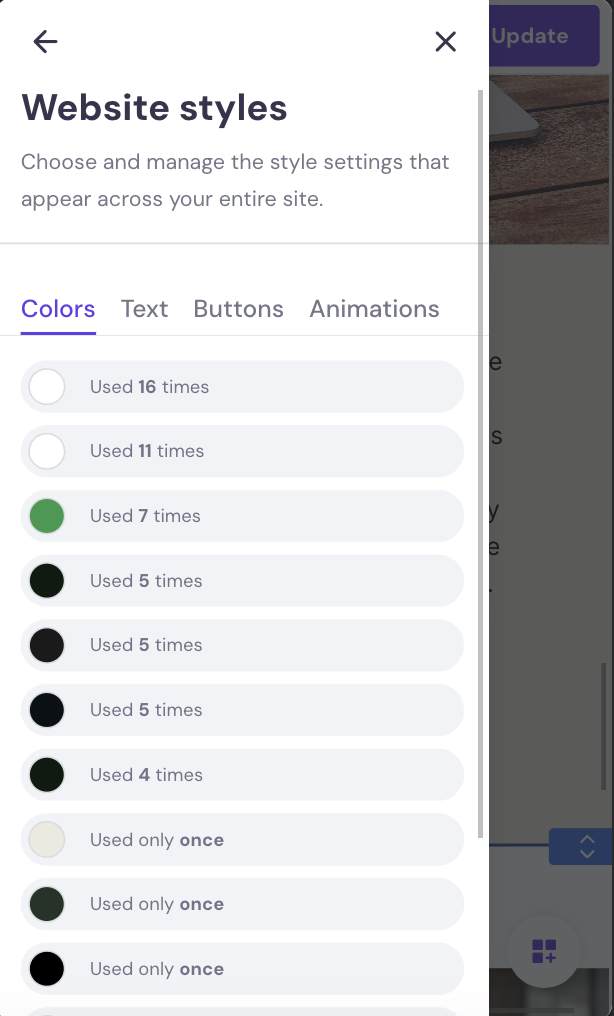 Add and edit blog posts and other content.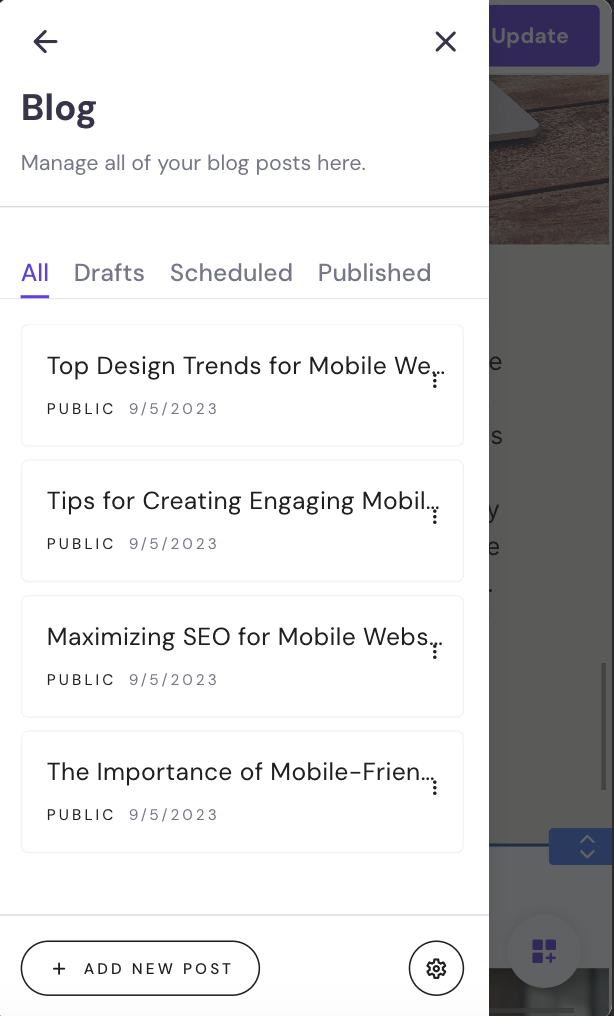 Use AI Assist to generate SEO-friendly content in seconds. Add a text box element or select an existing one. Then, tap the AI Assist icon, describe your content, and generate the text.
Access Analytics to check your website's traffic statistics and trends.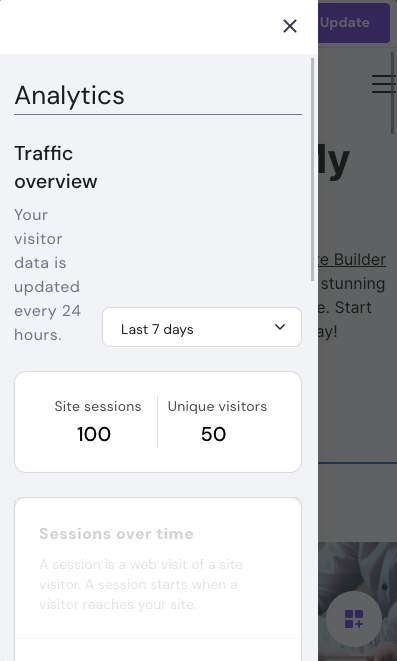 Who Benefits From Mobile Editor?
The Mobile Editor can benefit every user who needs to update their website but cannot access a computer.
Say you come up with a business idea when traveling. You can prepare a working demo for the website even if you only have your smartphone. You can also quickly fix a mistake on your website on your mobile.
Another benefit is freely switching between devices. You can start creating a website on a smartphone and continue working on a desktop, or vice versa.
Access our Mobile Editor with our Website Builder plan. It includes the AI builder, designer-made templates, eCommerce tools, a free domain, and up to 100 custom emails and websites. It also comes with dozens of tools and features to ensure the security and performance of your online business.

Hostinger Website Builder is also included with all Hostinger Web and Cloud Hosting plans.
Go ahead and start building your website with Hostinger. With Mobile Editor, it is now more convenient than ever.
Source link